An all-out five day strike is going to be awful, there's no doubt about it. Nobody wants this strike to happen. Patients don't, the government doesn't, and the BMA and the junior doctors certainly don't. The big, Conservative-friendly news outlets (Sun, Daily Mail, Telegraph) will no doubt be hard at work this week pumping out scathing attacks on the Junior Doctors for their decision to take such drastic action, but don't get caught up in the media frenzy. Here are four things you should realise about the upcoming strike:
1. Industrial action is the only tool the doctors have left.
Doctors have very publicly voiced their concerns about the new contract, they've voted against it, and a majority of people in the UK were on the junior doctors' side when they walked out earlier this year.
The government hasn't listened and insists on imposing the contract anyway. Short of leaving the profession altogether (or emigrating), the only way the junior doctors can oppose the imposition of new contracts is by striking. We can all agree that a massive brain-drain from our NHS would be even worse than strike action.

---
2. These strikes are unprecedented.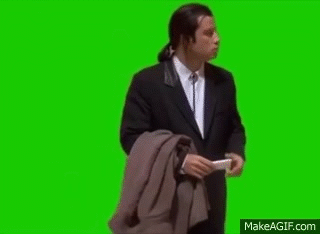 The first round of strikes earlier this year were the first by junior doctors in four decades and Jeremy Hunt himself has admitted that this upcoming strike will be the 'worst in NHS history'.
History tells us that Doctors do not withdraw their labour unless they feel it is absolutely necessary. Personally, I trust their judgement.
---
3. There are no strikes in Scotland or Wales.
In Scotland and Wales, where health policy is devolved to their respective national assemblies, junior doctors are not on strike. The SNP and Labour administrations in Scotland and Wales are not imposing new contracts on their doctors so they have no reason to be on strike.
Imposing this new contract, then, is clearly an act of political will rather than a necessity as the Conservatives would have us believe.
---
4. Jeremy Hunt has no background in healthcare.
Jeremy Hunt, the secretary of state for health, has no background in healthcare. He has a BA in Philosophy, Politics and Economics, and has worked in various consultancy and public relations jobs. Prior to 2012, he was the secretary of state for culture, media and sport. He appears to have no medical training whatsoever, no experience working in the NHS and no prior experience negotiating with such a massive work force. It's clear that he is far out of his depth when it comes to the NHS. Doctors say the new contract is unsafe for patients and staff alike, and they're far better placed to make that assessment than Jeremy Hunt.
---
All of this points to the fact that the
junior doctors have been forced into a corner by a government that doesn't understand the risks of imposing its own healthcare policies
. If the Conservatives want to deliver more NHS services throughout the week they will need to provide more resources, not stretch current resources even more thinly. I stand with the junior doctors as they fight hard to get this message across, and I hope you will too.
---
Image Sources:
Junior Doctors striking in Norwich by Roger Blackwell https://www.flickr.com/photos/rogerblackwell/24366893106
John Travolta gif (from Pulp Fiction) http://i.makeagif.com/media/12-01-2015/p55MQu.gif
Nicola Sturgeon By Rebecca Harms – https://www.flickr.com/photos/rebecca_harms/27538103103/in/photolist-voizL2-BLWBaj-CBcJkK-GDPP6P-w1yk73-EsceHw-JChGvs-rHSFJF-DAXaQL-4Lw4qK-JChGnb-4LAgjm-4Lw4tZ-HXrYva-HXrYD6-4Lw4xH-4LAgnw-wi6QMn-usBJVF-nJGsdK-nGTrub-nqqKbB-uaXyit-w2hya2-57mJ4Y-FqAXjE-voiyca-wiE8VJ-w3QVgm-DDtqsD-EsCQAr-uq5VRs-uaXCHF-uaPua3-uaXzxT-usBEvi-urZuh5-usBHrP-tvyKQV-uaPSg9-uaPuvJ-EyxRgU-DDtKai-EqpzAf-JC4nZz-wiMfPH-rWKXnJ, CC BY-SA 2.0, https://commons.wikimedia.org/w/index.php?curid=50408896
Jeremy Hunt By Culture, Media and Sport Office – http://www.culture.gov.uk/about_us/our_ministers/7049.aspx, OGL, https://commons.wikimedia.org/w/index.php?curid=20292659